CANADA
JULY 24 – 29, 2022
LUNENBURG, NOVA SCOTIA
Boxwood returns to beautiful & historic Lunenburg, Nova Scotia for a week of immersive programs in traditional & early music. Join us for an unforgettable gathering of musical discovery and fun.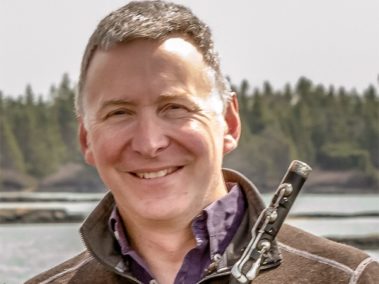 'I'm so pleased to finally welcome you back to Lunenburg for a joyous week exploring the roots and branches of traditional and early music with a wonderful and inspiring group of world-class tradition bearers. Boxwood is all about being a space for you to create, discover and join in the evolution of our shared musical traditions in a holistic approach that integrates music, dance, language and crafts in hands-on programs for adults, kids and professionals. I hope to see you there!'
Chris NORMAN – flutes, pipes, director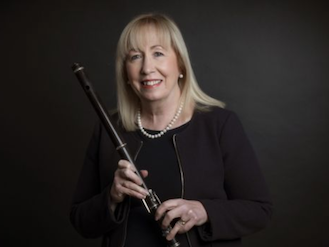 Catherine McEVOY
Flute
Meath-based flute player Catherine McEvoy is known for her vibrant flute-playing in the Sligo-Roscommon style. She was a member of the group Macalla and has since recorded several solo and ensemble albums including The Home Ruler in 2008 and Comb Your Hair and Curl It in 2010 with Caoimhín Ó Raghallaigh and Michael O'Raghallaigh. Catherine was awarded the TG4 Gradam Ceol Musician of the Year in 2019. She is also well known as a teacher and has taught at the Willie Clancy Summer School for many years. Her playing is particularly influenced by Josie McDermott.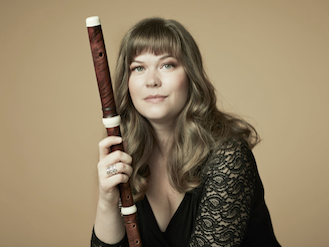 Alexa Raine-WRIGHT
Recorder, Baroque Flute
Alexa Raine-Wright shares her eloquent interpretations on the baroque transverse flute and recorder with North American audiences in solo, chamber music and orchestral concerts. Alexa is a founding member of the Infusion Baroque ensemble, and winner of several national and international competitions including the Grand Prix as well as the Indianapolis Baroque Orchestra Prize  at the  2016 Indianapolis International Baroque Competition. In 2015 she won first prize at the  National Flute Association's Baroque Flute Artist Competition in Washington, DC, as well as second prize at the Mathieu-Duguay Early Music Competition.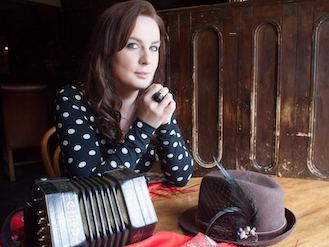 Edel FOX
Concertina
Edel is one of the most accomplished Irish musicians of her generation. In 2004, Edel was awarded the TG4 Young Musician of the Year award, and is a regular performer on Irish National Radio, the BBC and at festivals and in concert halls from North America all the way to Asia with musicians including Jackie Daly, Cherish the Ladies and The Kane Sisters. In addition to being an engaging performer, Edel is also an insightful and patient teacher, specializing in the repertoire of her native soil. Edel currently works in the TV industry as a producer, specialising in arts and cultural programming for broadcasters such as TG4, RTE, BBC and Sky Arts.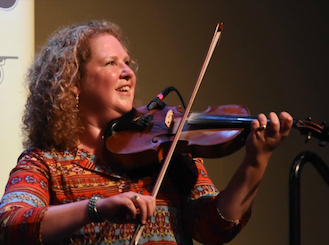 Kendra MacGILLIVRAY
Fiddle, Dance, Piano
Kendra MacGillivray brings the traditional fiddling style of Eastern Nova Scotia to life with her incredibly energetic performances. Her playing is steeped in traditional step  dance with upbeat jigs, polkas and hornpipes, beautiful swaying waltzes and slow airs or selections of rhythmic strathspeys and reels that build in speed and intensity. She's even been known to make a few steps while fiddling at the same time in high heels! With numerous awards under her belt, including two prestigious East Coast Music Awards, including "Female Artist of the Year" and "Instrumental Artist of the Year". Her performances have also taken her into the United States and as far away as Japan, Australia, Iceland, Europe, Barbados and of course, Scotland.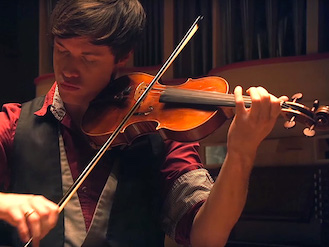 Seán HEELY
Fiddle, Singer, Harp
Seán HEELY is a U.S National Scottish Fiddle Champion as well as an award-winning Irish Fiddler, singer, and harpist in the folk and Gaelic traditions of Scotland and Ireland. A versatile artist, he holds a degree from University of South Carolina in Classical Violin Performance and was a 2019 Artist in Residence at Strathmore Music Center in Maryland. An educator in demand, Seán is an Adjunct Instructor at American University  He has performed in Scotland, Ireland, South America, Germany and at prestigious venues in the U.S such as the Kennedy Center in Washington D.C and Strathmore Music Center.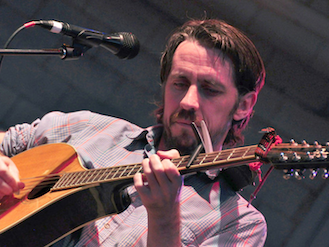 Eamon O'LEARY
Guitar, Song, Banjo
Eamon O'Leary is a songwriter, guitar, bouzouki and banjo player and  from New York's Lower East Side, originally from Dublin, Ireland. He has developed his songcraft, appearing live and collaborating with esteemed artists such as Sam Amidon, Beth Orton, Bonnie Prince Billy, Anais Mitchell, Anna and Elizabeth, Martin Hayes, releasing five recordings of original songs including Old Clump,  All Souls, Sister in Song, Bernadette, and The Silver Sun. He has toured extensively throughout North America and Europe, performing and recording with many of Irish music's great players. Eamon regularly tours and records with The Murphy Beds, with Jefferson Hamer, and with old friends John Doyle and Nuala Kennedy to form The Alt.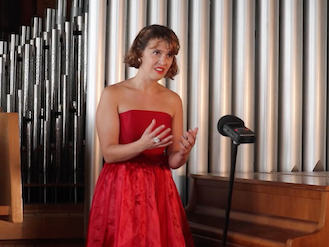 Janelle LUCYK
Song, Sea Aires Choir
Janelle graduated in 2014 with distinction from the Conservatoire Royal de Bruxelles in Belgium where she debuted Lux Aeterna, written for her and the Brussels Chamber Choir by Jan Moeyaert, performed as a soloist and recorded with Musica Fura, Laudantes Consort, and Voces Desuper. Growing up as a violinist, Janelle was the youngest member of Regina Symphony Orchestra and with them performed Vivaldi's Four Seasons as soloist in 2009.  Janelle has been captivated by Nova Scotia's flourishing music scene since arriving in the stunning maritime province. Janelle is also the artistic and administrative director of Musique Royale, which presents concerts featuring early music in beautiful and historic venues across Nova Scotia.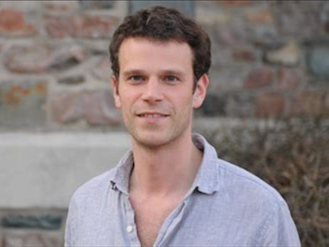 Nick HALLEY
Percussion
Nick Halley is a drummer/percussionist, keyboardist, composer, and conductor. As a drummer and world percussionist, he has performed and recorded internationally with a wide range of world-class musicians. Nick is busy as a choral director in Halifax, Nova Scotia as the founder and Artistic Director of the Capella Regalis Men and Boys Choir, Director of The King's Chorus, Assistant Director of the acclaimed University of King's College Chapel Choir directed by his father, Paul Halley, Cantor and Director for the chapel's male Compline choir, and Assistant Director of Music at the Cathedral Church of All Saints, Halifax.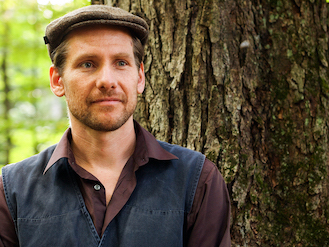 Nicholas WILLIAMS
Flute, Accordion, Cameo guest
Nicholas is a versatile and sought-after musician in the traditional music scenes of Québec and New England.  His rhythmic yet nuanced style of flute playing draws from Irish, Scottish, and classical North Indian traditions.  After completing a BFA in world music and composition at York University, he enjoys exploring the common ground of his own diverse musical experiences with the rich Québécois musical tradition.  Also an accomplished accordion and piano player, he has been a member of the band Crowfoot since 2005, plays with fiddler Laura Risk, and in the Alex Kehler & Nicholas Williams duo.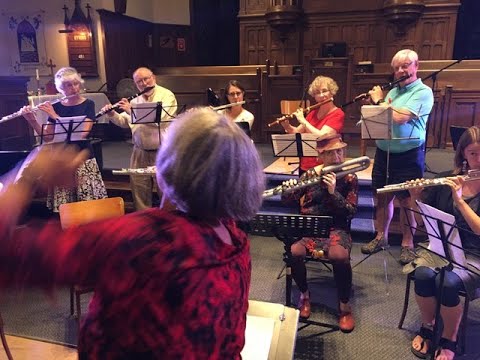 Andra BOHNET
Flute choir
The legendary Boxwood Flute Choir is a much anticipated feature of our festival in Canada each year, delighting musicians of all ages and audiences alike. Join Andra Bohnet as she creates the magic with original arrangements, diverse repertoire, expert coaching and a good dose of fun. Andra is a flutist who embraces a rich variety of musical styles with both virtuosity and sensitivity. In addition to her position as Professor of Music at the University of South Alabama where she teaches flute, music history/literature and chamber music, she is the principal flutist with Mobile Symphony Orchestra.
---
THANK YOU!
Our 2022 festival programming is made possible with support from Canadian Heritage, The Province of Nova Scotia, The Robinson Family Trust, Culture Ireland, and thoughtful contributions from individual patrons around the world. Thank You!