CANADA
JULY 23 – 28, 2023
LUNENBURG, NOVA SCOTIA
Boxwood returns to beautiful & historic Lunenburg, Nova Scotia for a week of immersive programs in traditional & early music. Join us for an unforgettable gathering of musical discovery and fun. 
Register for In-Person attendance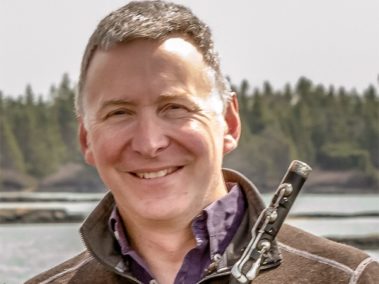 'I'm delighted to welcome you back to Lunenburg for a joyous week exploring the roots and branches of traditional and early music with a wonderful and inspiring group of world-class tradition bearers. Boxwood is all about being a space for you to create, discover and join in the evolution of our shared musical traditions in a holistic approach that integrates music, dance, language and crafts in hands-on programs for adults, kids and professionals. I hope to see you there!'
Chris NORMAN – flutes, pipes, director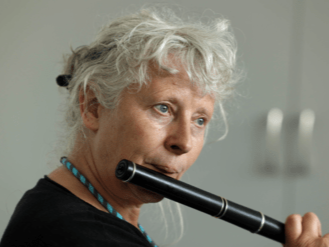 Tara DIAMOND
Flute, Whistle
 Tara is a pioneering musician from Co. Down, among a group of accomplished flute players who emerged from the greater Belfast area in the late 1970's, and is renowned for the tone and smoothness of her playing. She learned her early music from her father Leslie Bingham, also a flute player, Paddy Tyrell from Dundalk (flute and sax), Cathal McConnell (flute) and Tom McHale (whistle).  Tara has played on a number of albums including Wooden Flute Obsession, Ian Smith, An Ghaoth Aduaidh and Lámh ar Lámh. She teaches at the Frankie Kennedy Winter School, the Willie Clancy Summer School and has also conducted workshops in France, Germany, Denmark, USA and Japan. • In-person & online •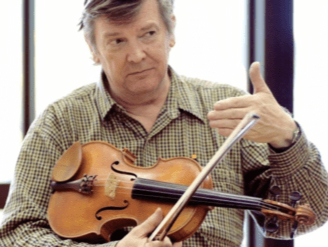 Kevin BURKE
Fiddle
We're delighted to welcome Kevin Burke, one of Ireland's premier fiddlers. He is inextricably linked in the annals of traditional music with his role in the near-legendary Bothy Band in the 1970s. After moving to Portland in 1980, Kevin Burke and Bothy Band guitarist and singer Micháel O Domhnaill teamed up again and produced two classic albums: Promenade and Portland, which received critical acclaim. Kevin was a founding member of Patrick Street and has toured extensively with the Celtic Fiddle Festival. He was recognized by the National Endowment for the Arts in 2002 and received a coveted National Heritage Fellowship. • In-person & online •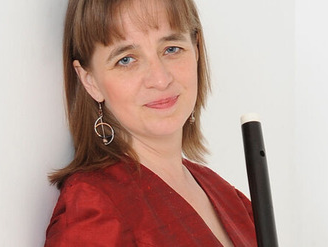 Rachel BROWN
Recorder, Baroque Flute
We're pleased to welcome back Rachel, a leading exponent of historical flute and recorder playing. Always in great demand worldwide, she appears as a soloist, orchestral player, teacher, researcher and author. As principal flute and recorder player with the Academy of Ancient Music, the Hanover Band, the Brandenburg Consort, The London Handel Players, Collegium Musicum 90, Ex Cathedra and, more recently, Arcangelo, she has recorded extensively and performed throughout Europe, North and South America, Japan, China and Australia. Her acclaimed solo recordings include the Telemann Fantasias, sonatas and concertos by JS, CPE and JC Bach, Handel, Quantz and Leclair. • In-person & online •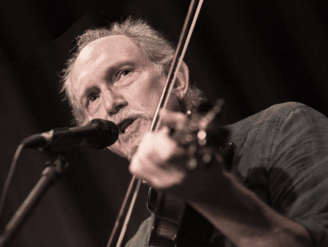 Bruce MOLSKY
Fiddle, Guitar, Song, Banjo, Cameo guest
Bruce transports audiences to another time and place with his authentic and personal interpretations of rarities from the Southern Appalachian songbook and other musical traditions from around the globe. Best known for his work on the fiddle, his banjo, guitar and his distinctive, powerful vocals, and combination of technical virtuosity and relaxed conversational wit makes a concert hall feel like an intimate front porch gathering. He has collaborated with Mark Knopfler, Anonymous 4, Andy Irvine & Donal Lunny, the BBC TV "Transatlantic Sessions" with Aly Bain and Jerry Douglas, and on "David Holt's State of Music" on PBS and longtime collaborators Darol Anger, Tony Trischka and Mountain Drifters' Allison de Groot. • In-person & online, Thursday & Friday •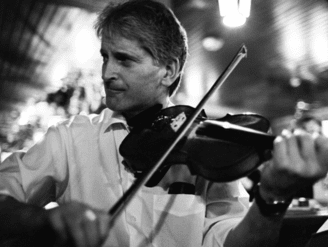 Dermy DIAMOND
Fiddle
Dermy comes from Belfast, and learned his early music from local players in Belfast, Antrim and Down, such as Andy Dickson and Gerry McCartney. Later, he and Tara travelled extensively across Ireland, playing and spending time with musicians from many parts of the country, particularly Clare, Cork, Kerry, Donegal and Fermanagh. He has played on several albums, including Thiar i nGleann Ceo (Albert Fry), Yahoo (Frankie Lane), and Lámh ar Lámh (with Pádraic Mac Mathúna). He was a participant in three Music Network tours, with, amongst others, Dolores Keane, John Faulkner, Paddy Keenan, Maighréad Ní Dhomhnaill, Fintan Vallely, Con Fada Ó Drisceoil and Charlie Harris. • In-person & online •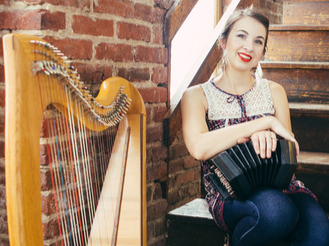 Lexie BOATRIGHT
Harp, Concertina, Cello
Alex Boatright is an award-winning multi-instrumentalist, performer, and teacher known for her effortless musicality and sensitive musicianship on Harp and Concertina. Alex is the Artistic Director of the Baltimore-Washington Academy of Irish Culture, a non-profit that she founded together with Fiddler Mitch Fanning, which provides children in the DMV area with a rich education in traditional Irish music as well as Irish language, dance, and history while connecting the students with free instrument access and financially equitable travel and learning opportunities. • In-person & online •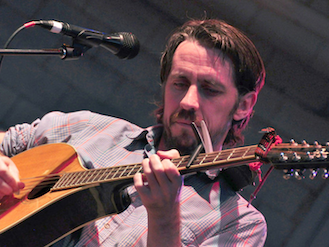 Eamon O'LEARY
Guitar, Song, Banjo
Eamon O'Leary is a songwriter, guitar, bouzouki and banjo player and  from New York's Lower East Side, originally from Dublin, Ireland. He has developed his songcraft, appearing live and collaborating with esteemed artists such as Sam Amidon, Beth Orton, Bonnie Prince Billy, Anais Mitchell, Anna and Elizabeth, Martin Hayes, releasing five recordings of original songs including Old Clump,  All Souls, Sister in Song, Bernadette, and The Silver Sun. He has toured extensively throughout North America and Europe, performing and recording with many of Irish music's great players. Eamon regularly tours and records with The Murphy Beds, with Jefferson Hamer, and with old friends John Doyle and Nuala Kennedy to form The Alt. • In-person & online •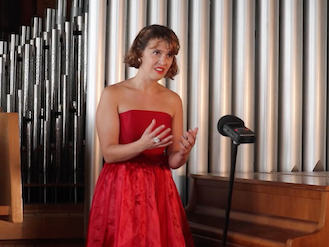 Janelle LUCYK
Song, Sea Aires Choir
Janelle graduated in 2014 with distinction from the Conservatoire Royal de Bruxelles in Belgium where she debuted Lux Aeterna, written for her and the Brussels Chamber Choir by Jan Moeyaert, performed as a soloist and recorded with Musica Fura, Laudantes Consort, and Voces Desuper. Growing up as a violinist, Janelle was the youngest member of Regina Symphony Orchestra and with them performed Vivaldi's Four Seasons as soloist in 2009.  Janelle has been captivated by Nova Scotia's flourishing music scene since arriving in the stunning maritime province. Janelle is also the artistic and administrative director of Musique Royale, which presents concerts featuring early music in beautiful and historic venues across Nova Scotia. • In-person •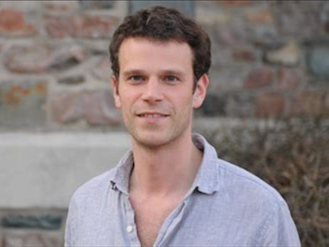 Nick HALLEY
Percussion
Nick Halley is a drummer/percussionist, keyboardist, composer, and conductor. As a drummer and world percussionist, he has performed and recorded internationally with a wide range of world-class musicians. Nick is busy as a choral director in Halifax, Nova Scotia as the founder and Artistic Director of the Capella Regalis Men and Boys Choir, Director of The King's Chorus, Assistant Director of the acclaimed University of King's College Chapel Choir directed by his father, Paul Halley, Cantor and Director for the chapel's male Compline choir, and Assistant Director of Music at the Cathedral Church of All Saints, Halifax. • In-person & online •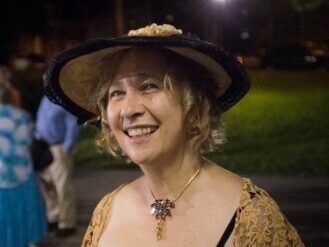 Adrianne GREENBAUM
Flute
A true pioneer in the Klezmer tradition, recognized as the "Queen of Klezmer Flute", Professor of Flute at Mount Holyoke College, Adrianne is the foremost purveyor of the klezmer flute playing. Having reached International acclaim as both a klezmer and classical flutist, Adrianne performs on modern, traverso and 19th c. flutes and has performed in many national and international festivals and conventions: as soloist with orchestra at the National Flute Convention, solo recitals at the British Flute Convention, full concerts in the KlezMore Festival in Vienna, tours in US, Scotland and Poland with narrated themes of klezmer, trad and baroque. • In Person & online •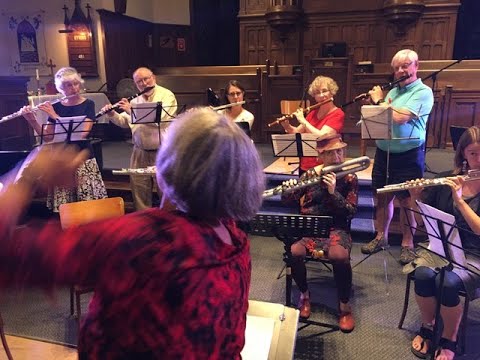 BOXWOOD FLUTE CHOIR
Flute
The Boxwood Flute Choir led by Andra Bohnet explores new and delightful music for this unique sonic universe. The Boxwood Flute Choir is an eagerly anticipated part of Boxwood Canada 2023 and is open to all who are adventurous and love to play the flute!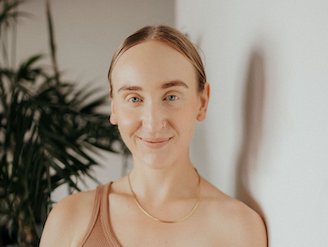 Marlys YVONNE
Pilates & wellness
Marlys Yvonne is a certified Pilates instructor, studio owner, artist and creator of the Ara Movement and practice based in Palm Springs, CA. Her training as a classical ballet dancer helped to mold the Ara practice, which focuses on thoughtful transitions, mind-focused movement and an educated, contemporary approach to teaching Pilates. Marlys will be presenting three online classes during the week specially designed for Boxwood musicians to alleviate tension and enhance mobility, fluid movement, and strength. Available for all participants, log in and move with Marlys! • Online only •
---
[metagallery id=6669]
---
THANK YOU!
Our 2023 festival programming is made possible with support from Canadian Heritage, The Robinson Family Trust, Culture Ireland, The Municipality of the District of Lunenburg, and thoughtful contributions from individual patrons around the world. Thank You!