AUSTRALIA
BOXWOOD AUSTRALIA TRADITIONAL MUSIC WEEKEND IN QUEENSCLIFF, VIC
03-06 March 2022
Boxwood returns to beautiful & historic Queenscliff Thursday evening 3 March – Sunday afternoon 6 March 2022 for a weekend of immersion in traditional & early music. Join us for an unforgettable gathering of musical discovery and fun. Click here to register!
---
'As a long-time admirer of Chris Norman's Boxwood festivals, it is an absolute honour to be named guest director in 2022! The thing I love the most about Boxwood is the space it creates for people to take a creative deep-dive into new repertoire, techniques, styles, history and ideas. Our weekend at Queenscliff will be all about bringing together musical traditions both new and old: classic Irish tunes and 'new trad', folk songs and vocal workouts, 18th-century airs on fiddle, flute, recorder and harp, as well as a choir open to all. I hope to see you there!'

Shane LESTIDEAU – baroque & breton violin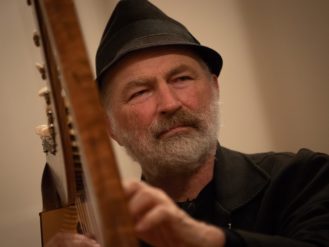 Fiddle / violin – traditional Irish, Scottish, Australian and baroque tunes, all bowed strings welcome including viola, cello, etc
Flute – traditional Irish, Scottish and baroque styles & tunes – simple system, wooden, baroque and modern flutes welcome
Whistle, recorder & Scottish smallpipes – across a variety of styles and improvised settings
Harp – Celtic & early tunes and techniques and ensemble playing
Songs & ballads – from the Celtic traditions and baroque canon
Baroque style & repertoire – open to all instruments
Discussion topics
Sessions
Seaside walks
Annual evening concert – featuring Boxwood Australia artists
Delicious healthy meals
Local craft beer & wine tastings – (BYO-pot-luck)
Boxwood Australia is a magical experience with very limited enrollment and small class sizes, so early registration is advised. Our venues for classes include the historic Whitehall Guesthouse, the Old Pilot House, the Old School House, Queenscliff Town Hall and on-line content as well, all in the heart of Queenscliff just a short stroll to the waterfront. While the weekend emphasizes the fiddle, flutes, whistles, harps, movement and song, the program will suit those with basic playing experience and up, caters to a wide range of ability, and is designed to challenge as well as inspire. Limited lodging is available on-site with individual or shared bedrooms and shared bathrooms.
COVIDSafe Plan – Boxwood has prepared a COVIDSafe in full compliance with the latest public health advice from the Victorian Government and Department of Public Health. You can view it here.
Cancellations – Given the evolving situation with COVID-19, Boxwood will provide a full refund to those who have paid, but need to subsequently cancel due to restrictions or concerns related to the pandemic.