WATERFRONT CEILI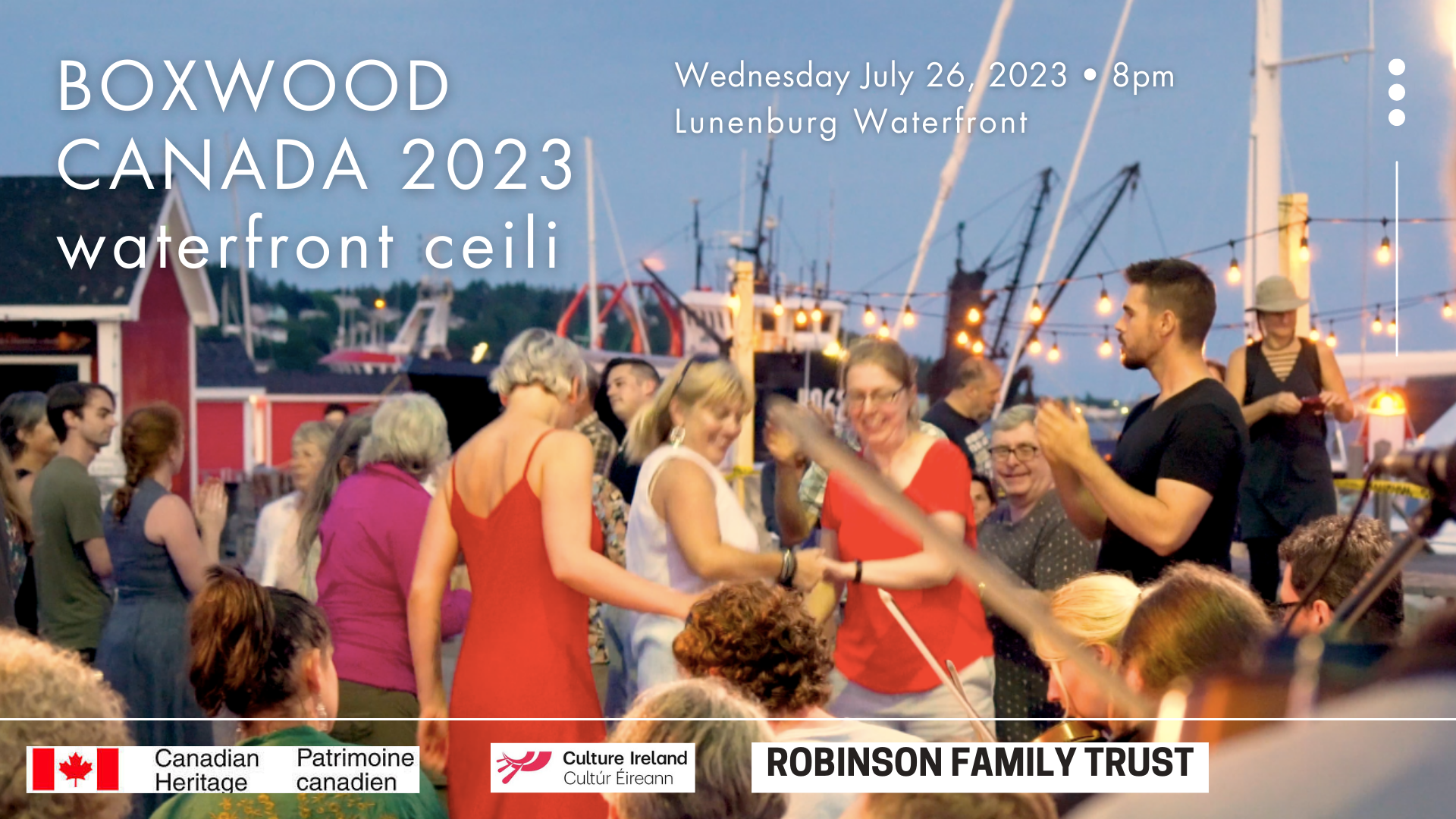 WATERFRONT CEILI
Wednesday July 26, 2023
8:00 pm
Lunenburg Waterfront
Bring your dancing shoes for one of the best Ceili dances on the South Shore each year. Caller Pauline Hingston will lead experts and newbies alike in squares, sets, barn dances and waltzes with Boxwood's monster guest artists and participants on the bandstand.
In the event of rain, the event will be canceled. Check this page on the day.
This event is free and open to the public presented by Boxwood Festival Society and made possible with support from Canadian Heritage, Culture Ireland, and the Robinson Family Trust, Town of Lunenburg, and the Fisheries Museum of the Atlantic. Thank You!